for several years I would occasionally receive a cassette tape in the mail along with a small check. no instructions other than to not cash the check until I'd created visuals to go with the audio and uploaded it to dropbox.
it was a two part experiment, first an experiment in found audio, or "found sound" juxtaposed with newly created visuals.
the second more bold experiment: having a client.
the saints of british rock
this five part series has an unfinished sixth part that explores the love between a dinosaur and a space alien.
a two part christmas special capped production of this series.
in the saints christmas special english santa, the only true santa, is kidnapped by evil french santa.
with a little help from their friends, including english jesus and super babe mary magdalene, will the saints be able to rescue english santa and save christmas?
the cassettes from this series were heavily edited and reworked by me. in later series I would just take what I was given and not edit a thing, which felt, mmm, very existential, not as existential as say Camus dying in a car accident, but more along the lines of Kafka saying "I will not go to work today, I am going to stay at home and write."
a christmas carol — feudal version
haunting and offensive, this short film remains one of my favorite things I ever made, if I'm not allowed to hate everything I ever made. I created a stop motion engine from scratch and heavily reworked their cassette audio into its final form.
these cassettes were postmarked from japan. I weaved the girl's voice through the film and it still affects me.
"I will be dead. no one will remember me."
mr puttnam, a very rich man in london
a three part series dealing primarily with animal nutrition. I don't remember this one much other than I ditched my usual shaky cam and I was out of my head on aleve most of the time I was making it.
I had started leaving the cassette audio as I found it by now. still catches me by surprise with the occasional laugh but oh, acrimony lay ahead.
Gundy's Gold was a five part series.
centered around the relationship between businessman Wood Gundy and his niece Lisa, the episodes oscillate between touching and disturbing.
I sought a sega Art Alive aesthetic, the first animation program I ever used. I wanted Gundy's Gold episodes to look like they were discovered on old VHS tapes.
haven't gotten a cassette in a while.
every now and then I'll stick my hand in the mailbox and bang it around like a fish and make sure nothing is hiding.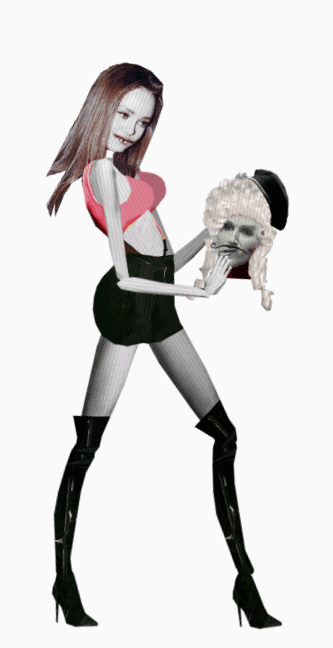 the majority of this material remains unreleased.